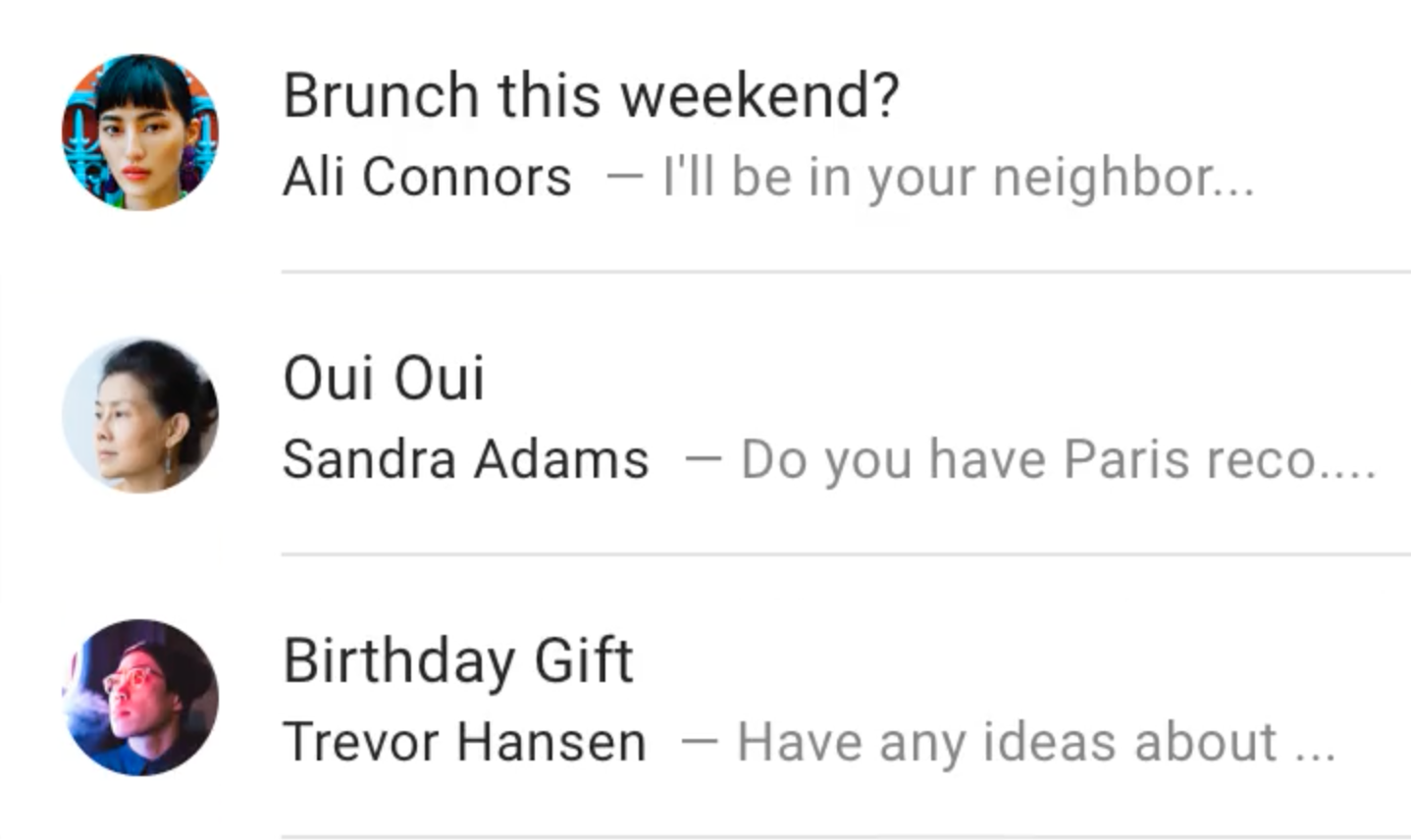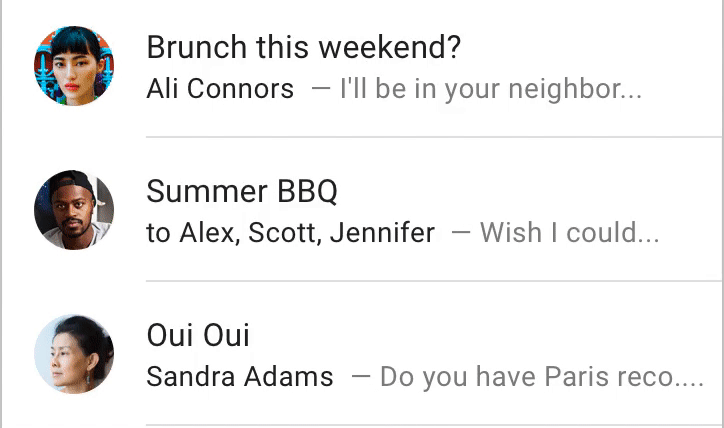 The image on the left shows the standard Material Design list items.
The gif on the right shows how users interact with a list item to reveal the "Archive" function. The problem is that there is no visual clue for the end user before the swipe action.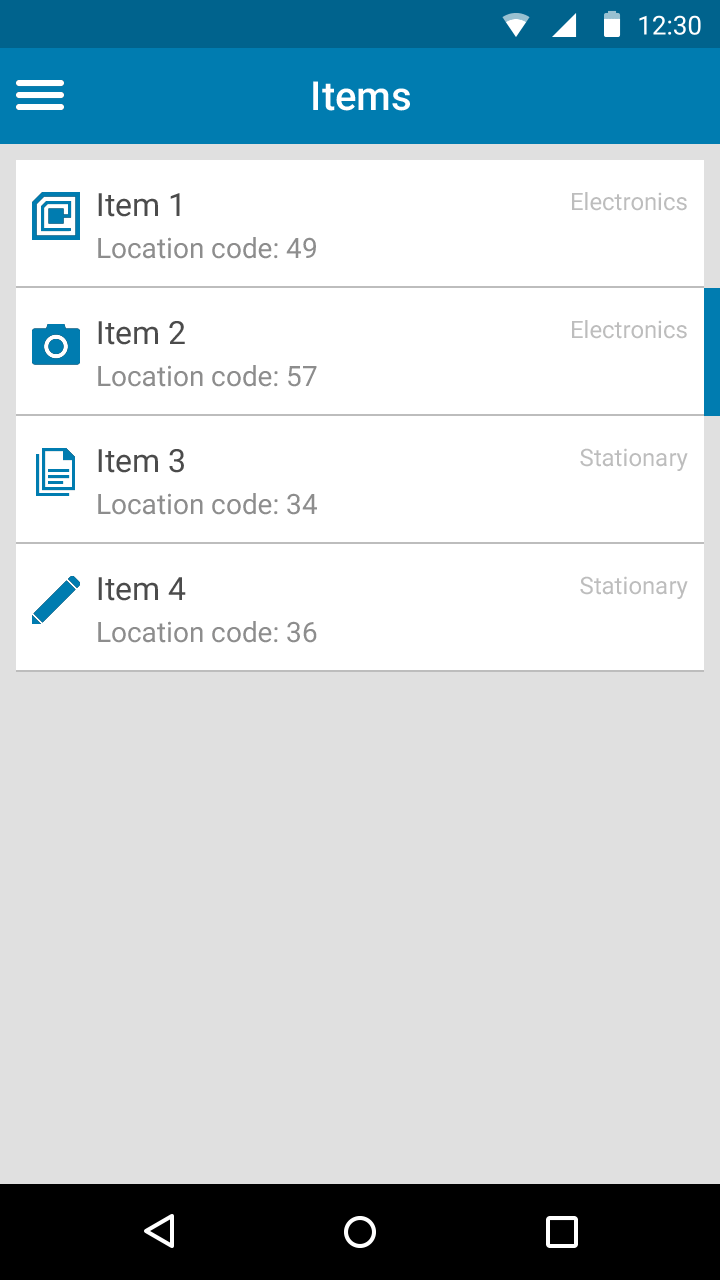 This is my take on the list items, a narrow rectangle indicates that there is more, it expands and reveals hidden options, if swiped left.